If you are looking to buy a great hunting dog – this is the place. We have puppies as well as fully grown and broken to retrieve dogs. Don't see on here what you are looking for, call Keith at 618-525-4368.
NOTE: All dogs are up to date on their shots and medicine!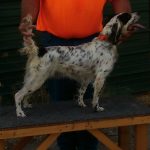 PEARL – 6 year old English Setter, Female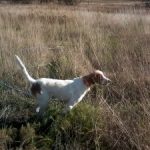 HANK – 4 year old Setter, Male, Completely broken and force broken to retrieve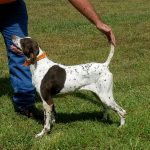 JOSIE – 6/7 year old German Shorthair, Female, Completely broken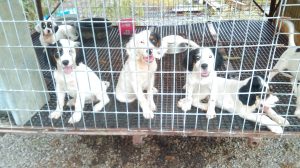 ONLY 1 Left – 4 Months old male English Setter – $600.00
Bloodline = Aaron's Hidden Shamrock & Black Cloud Angels
GERMAN SHORTHAIR PUPS – 10 to 13 weeks old (3 of each)
Males $750.00
Females $800.00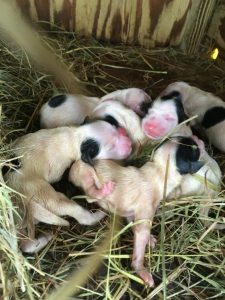 This litter is already gone,
but another litter is coming
in April –
Reserve your puppy NOW!