If you are looking to buy a great hunting dog – this is the place. We have puppies as well as fully grown and broken to retrieve dogs. Don't see on here what you are looking for, call Keith at 618-525-4368.
NOTE: All dogs are up to date on their shots and medicine!
New English Setter Puppies – $700.00 Each
White and Black with Tick – 5 Females, 2 Males, 5 weeks old, great Bloodline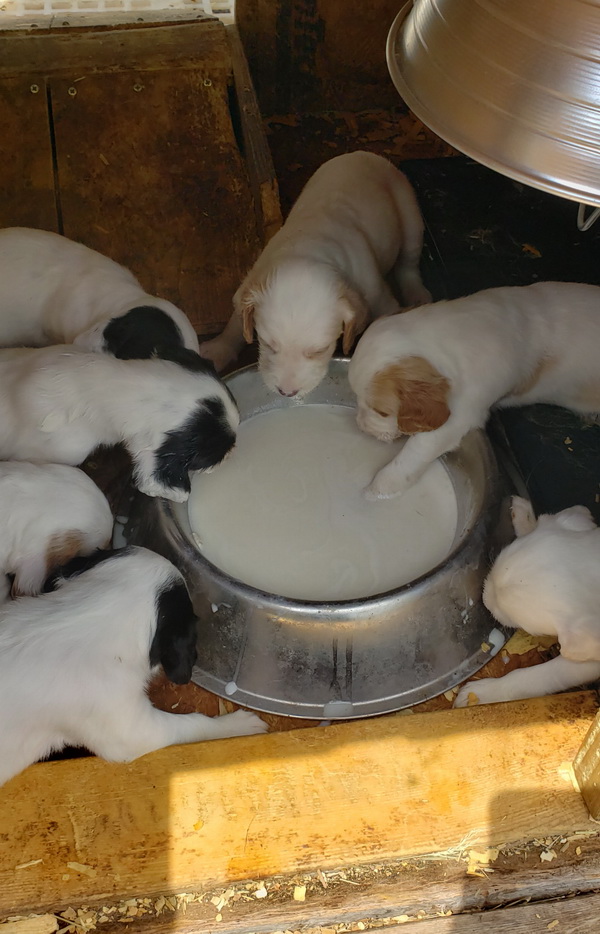 PEACHES – $1,500.00
English setter female just over 3 years old, completely broke,
Very quick, solid on birds. Must See!
SIRE: Mohawks Crude Dude
DAM: Kentucky Smokin Lady

LAD – $5,500.00
16 Months old English Setter, Completely broke, has been force broke, very fast and stylish. Will make good trial dog.
SIRE: Murphy's Mohawks Ryder
DAM: Gloven's Rohda
LUCY – $3,300.00
Two year old English Pointer, Completely broke. lemon/white dog
possibly trial dog, easy to handle, great nose.
Sire: Shotgun Backtalk
Dam: Dunn's Tried N True
BUCK – $3,250.00
Ran his first Nastra Trail , won 1st Place in Amateur Championship! 2 year old German short-hair pointer male, completely broke, has been force broke to retrieve, great nose, very fast.
Sire: Max Dude 3
Dam: Josie's Dutch Valley Pepper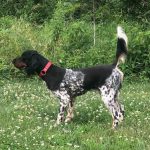 CASH – $5,500.00
Male Setter born 08/30/2017. Completely broke,very quick, has lots of run in him. Has been trailing in NASTRA. Has 8 Amateur points.
2 First Place and 1 Second Place Finish. He is Ready to Go!
SIRE: Power's Easy Money
DAM: Sprick's Dani Girl
BRANDY – $900.00
Female Setter born 1/1/2020 – Well Bred
Looks like great potential – believe she will make a great dog
SIRE: Attitudes True Grit
DAM: Four Star Dirty Dancer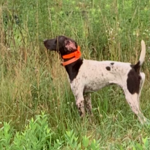 SHAQ – $1,400.00
German Short-hair Pointer, male, born 08/21/2019 has been to trainer.
He is pointing and holding birds.
SIRE: Rising Sun Tactical Gauge
DAM: Little Egypt Penny Candy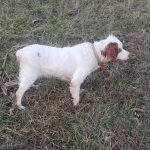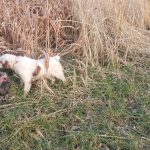 ROY – $600.00
6 year old Brittany Male, Completely broke, used him for guiding hunts – will hunt with anyone. No Papers but he's a great dog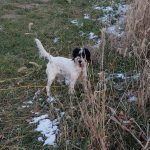 Jill – $800.00
Female Setter born 05/06/2018, good prospect, great disposition
SIRE: Crestline Tomoka
DAM: Hightest Lady