If you are looking to buy a great hunting dog – this is the place. We have puppies as well as fully grown and broken to retrieve dogs. Don't see on here what you are looking for, call Keith at 618-525-4368.
NOTE: All dogs are up to date on their shots and medicine!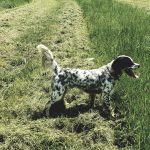 WRIGGLEY – $2,800.00
3 year old English setter completely broke, has been force broke, great nose, ready to go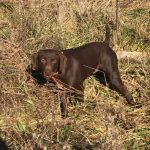 MAX – $3,000.00
German Short hair, 3 year old male, completely broke, solid liver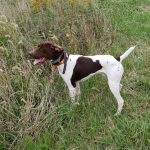 DUKE – $2,100.00
2 year old Male German Short hair, liver with white, completely broke
close to medium range dog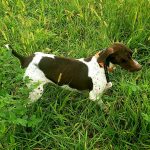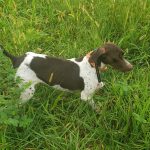 PENNY – $1,900.00
4 year old German Short-hair Female, completely broke, ready to go. Medium range dog, easy to handle.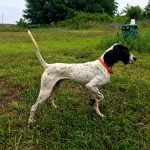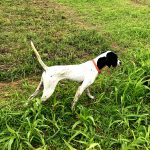 BUDDY MY MAN – $1,950.00
1 1/2 Year old English Pointer Male, Great nose, easy to handle, very stylish, Ready to go.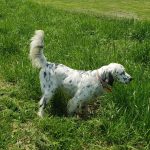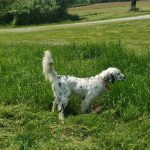 ROOSTER – $3,250.00
3 1/2 year old English Setter Male, completely broke, been force broke, very classy dog, quick one. Check him out!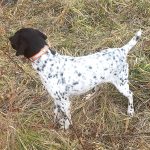 SPECK – $2,100.00
2 year old German Short hair male, completely force broke, close to medium range dog, great nose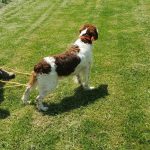 LIBBY – $800.00
3 and 1/2 year old Brittany female, started dog, has had one litter of pups, great mom
Easy handling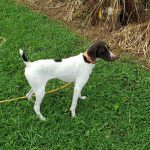 LIZ – $1000.00
1 year old German Shorthair, female,
whoe broke, started dog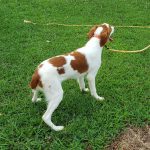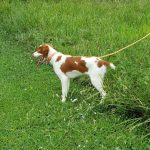 BRITTANY PUPS – $600.00 each
2 Males, all shots given, ready to go
Bloodline – Nolan's Last Bullet / Tread Tracker / Beeline Brave / Beeline Wink