If you are looking to buy a great hunting dog – this is the place. We have puppies as well as fully grown and broken to retrieve dogs. Don't see on here what you are looking for, call Keith at 618-525-4368.
NOTE: All dogs are up to date on their shots and medicine!

CUTENESS OVERLOAD – $450.00 EACH
3 week old Brittany Pups, 7 males left. Great Pedigree
Sires: Beeline Bullet's Proof – Nolan's Last Bullet
Dame: M&W's Wink Time Tipper – Beeline Wink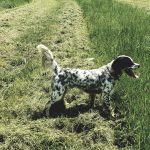 WRIGGLEY – $2,800.00
3 year old English setter completely broke, has been force broke, great nose, ready to go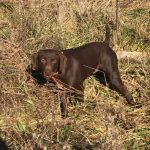 MAX – $3,000.00
German Short hair, 3 year old male, completely broke, solid liver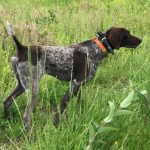 IKE – $3750.00
4 year old German Short-hair. Born 10/14/2015. Has been run in NSTRA trials and has 16 total points so far. His sire is Raging Cajun Zeus. He is a 16 time champion.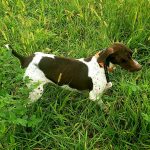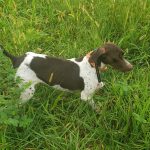 PENNY – $1,900.00
4 year old German Short-hair Female, completely broke, ready to go. Medium range dog, easy to handle.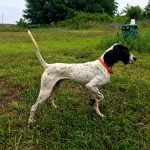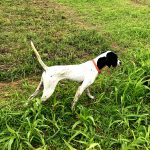 BUDDY MY MAN – $1,950.00
1 1/2 Year old English Pointer Male, Great nose, easy to handle, very stylish, Ready to go.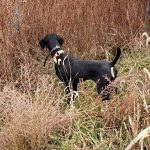 LADY – $2900.00
3 1/2 year old German Short-hair female. Completely broke, has been force broke to retrieve. Very easy handling dog. Great nose and a pleasure to hunt with. Born 3/24/2016.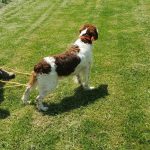 LIBBY – $600.00
3 and 1/2 year old Brittany female, started dog, has had one litter of pups, great mom
Easy handling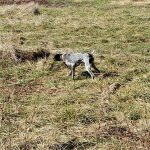 FRITZ – $2150.00
19 Months old black roan German Short-hair male. Well started. Solid on point and holding birds. Great nose. Lots of endurance and speed. Very classy dog.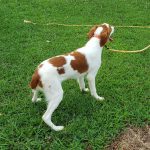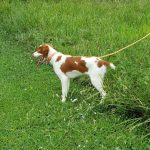 BRITTANY PUPS – $600.00 each
2 Males, all shots given, ready to go Bloodline – Nolan's Last Bullet / Tread Tracker / Beeline Brave / Beeline Wink