Macedonia Game Preserve is located in Franklin County in Southern Illinois and is a state licensed hunting preserve. We have 1000 plus acres of farm crops which consist of wildlife habitat and food plots in many locations, including many woodlands.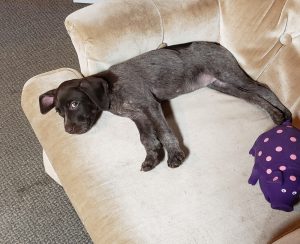 Meet the newest addition to our Game Preserve Family –
Annie Marie II
We are family owned and operated and we are managing the resources on our property and providing access to hunters so they can hunt the way they like to hunt. Services provided by this reserve will depend upon each individual, and the type of hunt they would like to have. Package prices are available upon request.
Experience the diversity of Macedonia Game Preserve! This diverse habitat makes the preserve an excellent choice for a variety of game. Lush woodlands provide cover. Fence rows and waterways provide a perfect setting for game birds. Macedonia also provides wildlife habitat by planting food plots to entice specific game animals and upland birds. This diversified setting is the perfect combination for whitetail deer, quail, pheasant, chukar, dove, turkey and duck hunting!
Click here to read some testimonials from our satisfied clients.